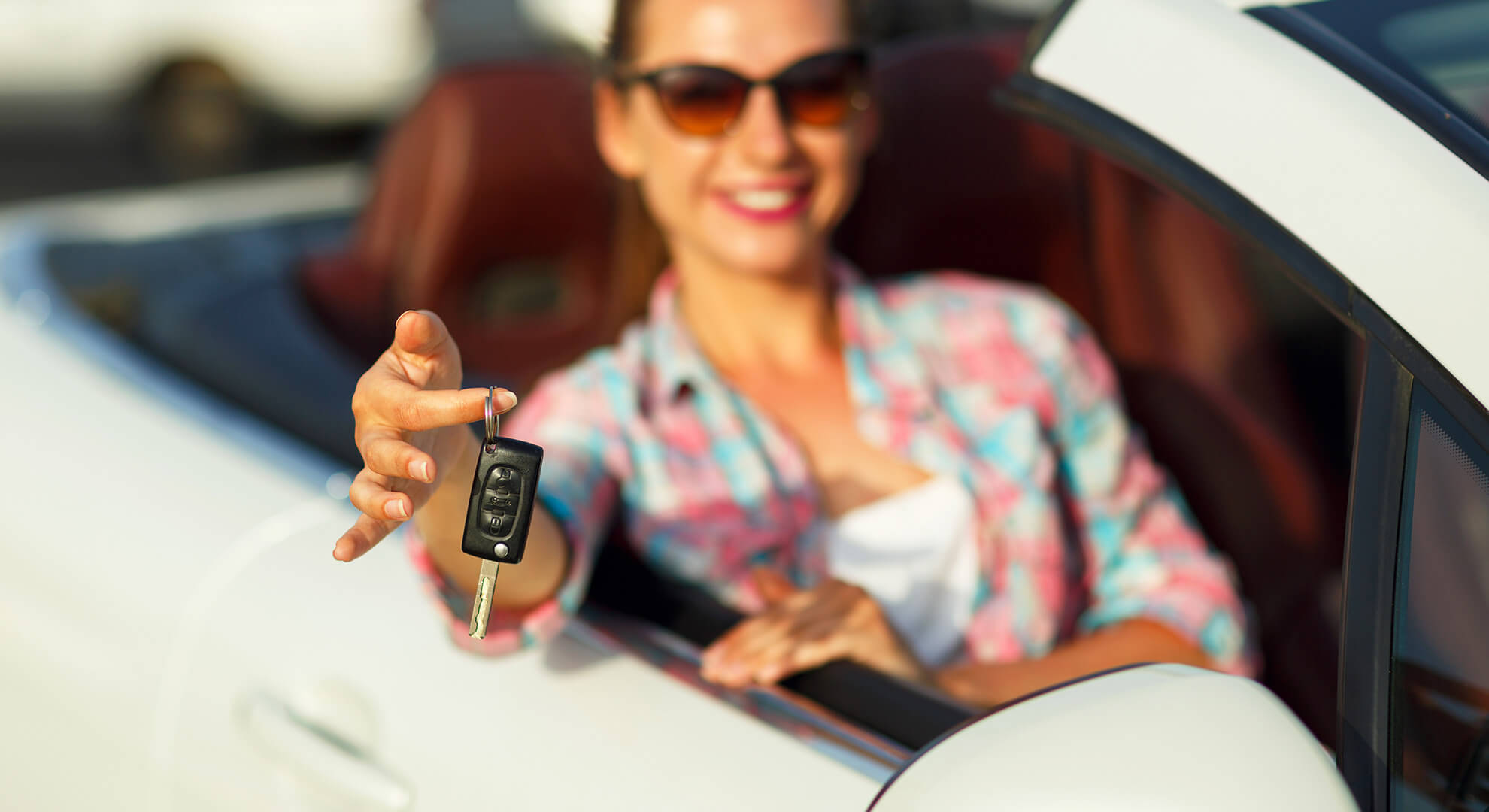 Need to learn more about Selling Your Vehicle?
Please read below to find out what to do with your old ride.
What can I do about selling my old vehicle?
You could sell it to a third party. This typically requires that you spend money and time creating and placing an ad for your vehicle, showing what you have to prospective buyers, and haggling for the final price. You should also be prepared to process the paperwork and verify the purchaser's payment.
Or you can sell your car to us.
Why should I sell to Huntington Beach Chrysler Dodge Jeep RAM?
Pre-owned vehicles form a large part of our sales inventory, so we need what you have. We are interested in buying any make, model, or year. We are willing to offer you more than other dealerships or even private parties. And we promise you the least hassle and the most convenience in selling your current car, truck, or SUV.
You won't have to get your car detailed, smog-checked or repaired when you deal with us. We'll take care of everything like paying off the lien holder, transferring the title paperwork, and collecting the cash. All you have to do is accept the check that we hand you.
What do I need to get the sale going?
Bring the following items with you when you're ready to sell your vehicle to us:
Title (aka pink slip). If you have already paid off the loan on your car but the title is still under the name of the lien holder, you must take both the title and bank lien release to the DMV before we can buy your vehicle.
Name and phone number of the lienholder, if you have not paid off the loan. We also need the name on the account and the social security number associated with that name. We can then contact the lien holder during regular business hours to pay off the loan in 15 days. If you have not paid off the loan, it's best to contact us beforehand so we can ask the right questions and advise you on what else may be needed.
Current valid car registration to prove that you own the vehicle.
State-issued photo ID, such as a California driver's license.
Any keys and remotes that you have. If you have the original owner's manual, you can leave it in the glove box to help out the next vehicle owner.
If you do not have these items, particular the documents needed to transfer car ownership to us, we may cancel the purchase, postpone the transaction, or revise the offer until all these requirements are met.
Do all registered owners need to be present during the sale?
Only the person whose name appears on the title needs to be at the sale.
If two registered owners are listed on the title with the word "or" between them, only one of those owners is necessary.
If the word "and" or a slash (/) is between the names, then both owners must be present.
If the holder of the title is deceased, the title must first be transferred into your name before we can buy your vehicle. You can typically do this by taking the title and supporting documents, such as a death certificate and the decedent's driver's license, to your local DMV office.
If you are selling the vehicle on behalf of a company, please consult our Business Office Associate for information.
How does the sale actually work?
Bring in your vehicle for appraisal, which covers all parts that we find in the vehicle, such as audio equipment, security alarms, floor mats, remotes, hubcaps, wheels, etc. If you do not want any items that are currently in the vehicle included in the sale, please remove them before bringing your vehicle in for appraisal. Any equipment removed after we make an offer may void the appraisal.
After inspecting your vehicle, we give you a written offer, which is good for three days or 150 miles, whichever comes first. You have until that time to finalize or rescind the sale.
After you give us possession of the car, we issue you a company check. Your bank may place a hold on the check of up to 15 days before the money is actually deposited to your account. Please verify the hold policy of your financial institution.
How do I get started?
Call Huntington Beach Chrysler Dodge Jeep RAM at 714-559-3906 if you have additional questions or want to schedule an appointment for appraisal on Monday to Saturday from 9AM to 5PM. We issue checks only from Monday to Friday.